The SMM 12-Week Health Transformation Planner
12-WK-PLN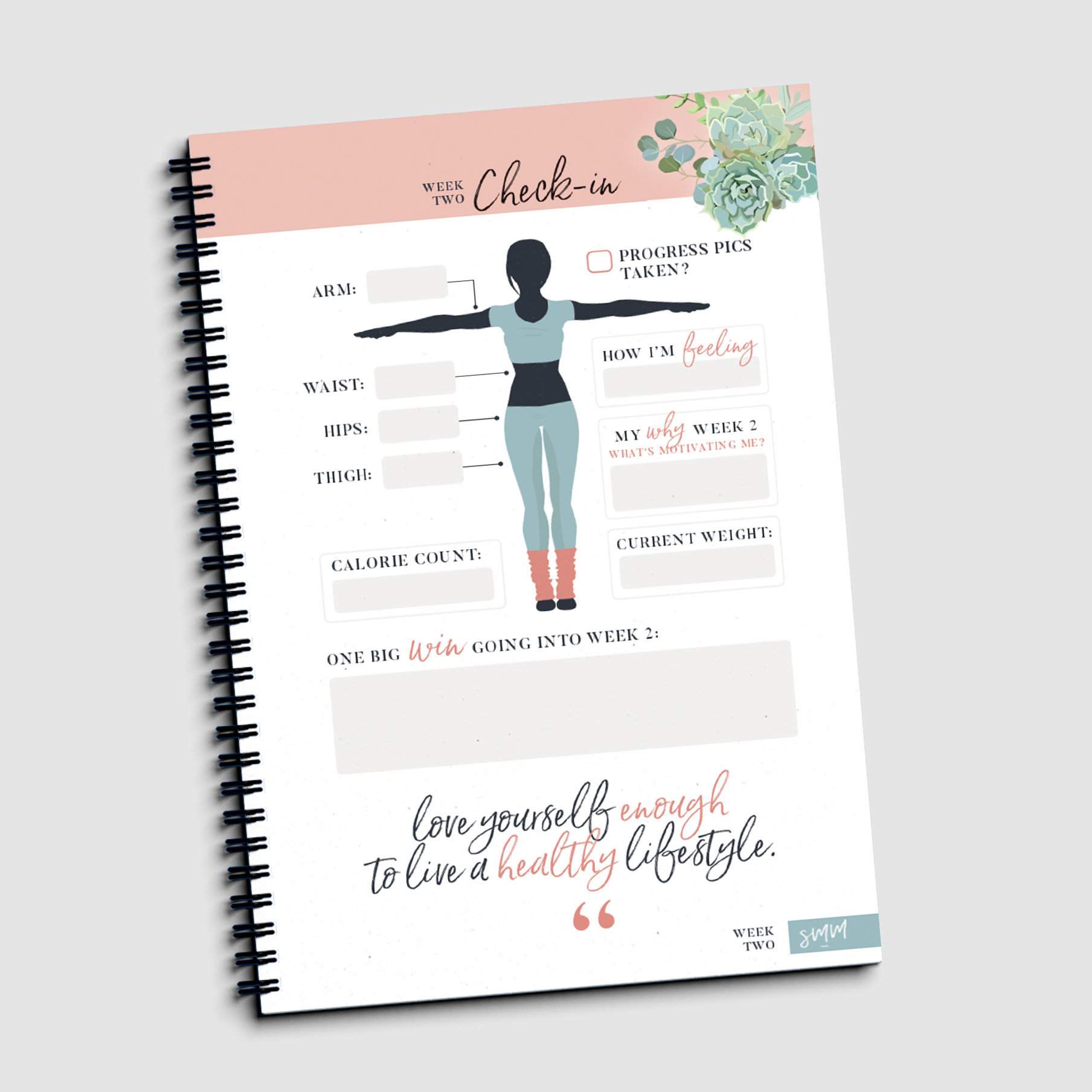 Ready to transform your health? My one-on-one health transformation is expertly tailored to physical, mental, and emotional aspects of your health journey — allowing you to finally lose the weight, or tone up, or just take back control of your health and fall in love with yourself again (or for the first time!)
And now, with my NEW 12-week planner, you'll have me with you every step of the way.
Beginning 2018, I'm thrilled to offer you a health and wellness planner professionally designed just for you and your journey.

This planner will lead you to success by inspiring you through:
Goal Setting
Weekly Measurement Check-ins
Grocery Lists
Workout Planning
...And so much more!
This health and wellness planner gives you the ability to tackle the journey one day at a time with daily sheets for intentional goal-setting! There is space to schedule your self-care exercises and write your most-needed affirmations and the inspirational quotes throughout will help you to remember why you started this journey in the first place.
---
Additional Details:
Date Range: Open! This planner will keep you on track, no matter when you start your journey
Dimensions: 5.5" wide x 8.5" tall
Page Count: 134 pages
Features: Monthly calendar, weekly check-ins, daily planner pages (to-dos, workout, meal plan), weekly grocery lists, inspirational quotes, milestone planning page, before & after comparison pages, long and short-term goal setting.